DISCOGRAPHY
2017-1999

---
THE CLEVELAND SHOW

| | | |
| --- | --- | --- |
| | | T-HOOT really worked his ASS off on this one! Everything about this project reads dope! If you don't feel this and you say your sick of Mumble rap and Mainstream than I don't know what to tell you! |
---
🎯EYEINSIDE THE MIXTAPE🌀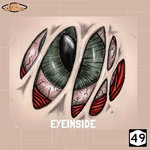 A short but sweet project. Due to his computer with all of his hard work especially his instrumentals not being backed up were all lost. Just his luck. Which luck is fake but we'll call it that. "Luckily" Hoot Deeni™ had a trick up his sleeve to create this in a short time bc one of his huge supporters from The Anglers Bay, NS49's finest had no problem letting Tdash™ borrow his PC. Released in September of 2015. T-HOOT™. Locked himself up in his mini lab for 5 days str8 and went to town🏦. While really finding his inner eye. Give it a listen if you haven't found your eye inside yet maybe you will!!
---
---
M'SQUARED THE MIXTAPE🔥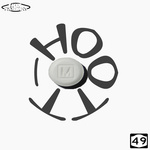 A compilation of tracks made or influenced by a pill💊 called Ritalin! Throughout the project you'll hear T-HOOT™ talk about the 💊 pill (msq). Always representing Cleveland NY not Ohio to the max but this one was mainly focusing on all the crazy things that happened with his first suboxone doctor and the messed up taxi 🚕 rides getting back and forth to NA meetings. Which a perfect skit chopped into three segments to really break it down. In further depth another twist to the name of the mixtape M SQUARED could also equal two M'S in which case throughout the tape Tdash remodels an array of Mac Miller tracks from his stellar tape Faces! All in all you won't be let down! Also released in 2015 two months before EYEINSIDE!
---
---
💣Whistles & Bass (W&B)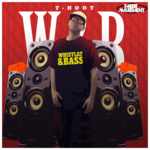 Released September 2014 Executive Producer T-HOOT™ releases another solo album💿 throughout all networks the internet has. Purposely made with a hundred dollars💵 to show any artist on the come up that you don't need all this flash and cash💸 to have a Dope album under your belt. While producing🎬 all but three tracks the ones Tdash™ did he used drum kits from his favorite producers to show some love💞. Take a listen🎧 and see if you can pick them out! Whistles&Bass is well themed and has a wide blend of whistles throughout the project. Especially the OG Crunk whistle you can here tweaked plenty! Click the picture⬆ and grab a physical copy💿 while supplies last if your still into hard copies! Or navigate to Spotify especially the artist gets small increments of support each touch.
---
---
🔥I'm Stuck (The Mixtape)💽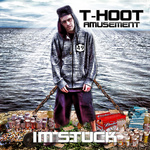 Another heater. After coming off of pills💊 and trying to get his life back this was a cry out for help again. Still stuck still consumed by the hands of hell he's always dealt🎲. But even being on suboxone he has the ability to overcome bull and create some catchy tracks. From Grow Some Balls to Outta My Life witty to serious in 0-60 this is an excellent addition to the T-HOOT™ brand and selection! Can you believe he hasn't had any major major shine yet? For some reason his bubble is just getting bigger and bigger and went it pops its going to splat love all over the place!
---
---
The'FloPana'Take'Over (Mixtape)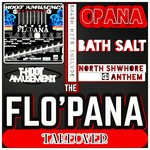 Recently telling or releasing the bad news to his family that he's been addicted to a major pain killer called OPANA T-HOOT™ was taken over by his dark sided alter ego called Flo'Pana™, he also uses his music to tell his fans Whats been going on and another away to get everything out and try to move on. If only he was strong enough to kick it totally cold turkey without suboxone. Who knows what projects you'd see above art wise, and if there'd be any at all from relapses that could've lead to death. Flo'Pana™ to this day from the people who know T-HOOT™ still gets hated on for not bringing that positive bright light music the fans grew to like to begin with. But you be the judge of this more then just a release! It has some monumental bangers that have paved the way to this day! A bunch of drug songs to some eyes. The Opana song made a killing, and a cult on the comment boards in YouTube from drug users all across the USA. Also warning America about Bath Salts. The first ever song and best ever in hip hop and maybe in all styles of music. But one that really sticks out and adds to his tracksuit, and to his twisted ass life full of twists and turns! Is a real spitfire song. All about while on the road from Haiti to NC, straight back to NY. Getting kicked out of the marines to head right back down south to Florida on a train with a sea bag of dope💰. Was a crazy night where the haters were hating and jealousy was the key🔑 word. They kicked in his door🚪 with no time or any where to defend himself for his belongings. The thugs couldn't find what they wanted so they kept pistol🔫 whipping T-HOOT™ splattering blood🆎 all over his ivory white apartment walls. He tried to get over but kept getting his head split wide open. With time⏰ still ticking the two haters finally convinced themselves that they weren't getting what they originally came for just jewelry and money 💰. They then put HOOT's artistic ass face to the burners on the stove, boiled up some water, then brought him and the pan to the furthest room away from where they broke in. Proceeded to splash all of the steaming hot water all over his face. They dispersed out the nearest corridor🚪 instantly! It has been an Oct. 3rd
T-H⭕⭕T™ will always remember. The track🚊 Jealousy is all that and a whip to the head. He is def just as real💯 as all the rest of the work on the mix and his career❕❗‼
---
---
💿Can't Say It Enough🎤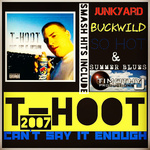 T-HOOT's™ second studio album. Starting to really understand things more, and getting more in tune with his "Eye 🌀 Inside" and creating a Buzz. He just couldn't / stop hearing / talking-about / or saying / his name enough. From fans to family, and especially on the mic! T dash H double Oh to the T™ was on fire 🔥 here. The amount of love💞 that came off this project to this day we have no clue why he didn't blow💣👆 up nationwide from this one. Either or gosh damn this ones full of slick flows and catchy hooks! That were specifically made for the party scene for sure. This project was and will always be considered a ZOO classic forever and ever. Once T-HOOT™ really gets his shine that he's got coming to him all of these projects will get the recognition they deserve!
---
---
For Better or Even Worse💿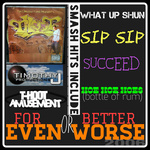 While serving in the Military (MARINES) T-HOOT™ was deployed to Haiti. A lot of crazy things went on but when they weren't he had plenty of time to get creative from the mind. A ton of inspiring things were among him. So every chance he had he was inking📝 up⬆ every notebook he packed from the states🇺🇸. Filling up one after another with rhymes and lines to make his first really album💿 when he got back. But when he got back his whole set up he bought with his boot camp money was stolen. It's kind of becoming normal to him by now like school shootings to 🇺🇸Americans. But that didn't stop🚧 him. He used that dark energy to link up with his old producer back in NY. It seemed like every move he made was no good and it didn't matter what he did no good would come out of it from the shit hands he's always dealt. So he thought why not see if this would be for the better or just make things even worse. You be the judge🏫. We think it was a huge plus➕. Look at all the heaters🔥 from this and on. He really got the CNY buzzing with What Up Shun! Feel free to share to us your favorite! 😃😃🕓🕘

---
---