---
BLOGOSPHERE

---
MIXTAPE MONSTER & SUCH

Thanks to an awesome supporter bc my luck is so shot. I was able to borrow his computer and bang the latest EYEINSIDE the mixtape within less then a week. My computer recently just crashed like a mother fucker all my instrumentals i usually keep on the C drive and everything else like sessions and such go on the external. But anyways all my work and a bunch of video editing software and lets say all my software is gone as well. This is the type of shit that happens to me non stop. With out a doubt i can't get away from this type of shit when it comes to my "rapping Career". but anyway I literally was eat record shit record write record some six feet under then sleep a little day in day out right by the mic and computer for like a week str8. Didn't leave that bitch I fucking loved it! I love making mixtape's bc Idc I just bang shit out lets go getter done. Albums on the other hand I get way to anal over think shit go way to hard complicating shit. But be on the look out for "The Owl's Orb" that's my next album dropping the first quarter of 2016. Can't fucking wait shuns! T-HOOT is banging shit out. The Videos are going to step the fuck up too. I have 3 or 4 already set and ready to go just waiting on a higher quality camcorder for real fuck this low quality shit. I'm dumping decent money on props and sets and wardrobes bc I'm super serious about all of this and the level im on now shit has to be proper for real. I could easily put out shit non stop but I'm looking to blow minds now! You get back exactly what you put front and thats my word. Fuck im mad pumped for real i have this vision so fuckin clear its like an episode of Fringe. For real im turning into the JJ abrams of hip hop! I cant stop and never will. The older i grow the doper i flow! I could go on and on here I feel so good. Thanks for everyone of you that fucks with me on a letting me know tip and does it in the dark all of you really mean a bunch and i love to hear all the feedback i mean all of it. It keeps me in check and feeling accomplished which means more work and more inspiration everything. Your all part of the process thats how it works. So keep at it fuckers im going to try and blog some shit on the reg for sure. Alright I have to return this computer now. I LOVE MY SUPPORTERS! much love T-HOOT FLO'PANA IN YA MOUUUF

---
---
RAPPING 101


Your Rap Name: Please quit it with the Lil's and such. If your name is containing something that even a baby knows or says odds is, that there is at least 10,000 other rappers with the same name or entertainment/ production name as you. The object of this is Originality or should I say Different, Unique. It should have great meaning and have just as much thought and passion as your whole Rapping existence! Some people are just not wired to be a rapper, and you def. can tell nine times out of ten who is and isn't by the Stage name.

Why you shouldn't be a rapper: If you just want to be cool, and started out from purely forcing yourself, please stop right now. If you try way to hard and copy almost everything from who inspired you in the first place, please stop now. If you have no sense of style or originality in any form, please stop now.

Why you should be a Rapper: If you started out just kicking it with your friends throwing some words at one another out of pure joy, which turned into something serious without even thinking about it. If you made album after album, or tape after tape, without even once thinking to yourself "aww man I can't wait until I get this over" because there's something more important going on in your head. Other then Life threatening imagery or family obligation. If people are loving your sound especially people you don't know. Because it's usually friends and family who gas up the ones who reach the stage at Americas Got Talent and wonder why they are getting X'd or booed off stage. (Their faces are priceless when they can't understand why nobody likes them now) Continue rapping if you don't even like being called a rapper. If you have passion that is Over Drive and runs on Air and you will drop anything and everything no matter what it is to succeed in it. This "Rapping isn't a joke". There's roots more then Legends, this is what you live for this isn't a joke it's the Real that Survive!

What you should rap about: I'll tell you one thing you shouldn't rap about which is so got dang easy but yet so many of these fakeries just don't get it or understand it. "Never rap about what you don't have don't do or can't do. Unless for some reason you feel the urge to use your imagination freely designing some science fiction world in the song. How about you be proud of what you don't have and what struggles you've went through and especially where you went through them. The good ol' term REP YOUR CITY or town or village or Boro or Block! Quit it with the too cool crap quit it with the lies and trying way to hard to be something your not. Stop and look at yourself you are not as cool as you make yourself sound within your art. Don't get me started with White America thinking it's cool to Drop the N word talking or doing it in your Raps. I would love to make a Short Film of all these fakes speaking the n word around someone who would beat the living heck out them for saying it. There's so many words to use and to utilize why do you have to use that one. Rap about the real you and add heart and emotion and style with mad Panache.

When you should release a song or project: Never rush anything if you have literally destroyed that song or whatever you are working on and you feel there's something but you don't know what it is at the moment, still don't release it. You will figure it out. Work with what you have, do everything possible to the art imaginable and when you feel that you've given it all you have and let that certain someone hear it and then they tell you it's good, then put it out. Don't make some cheesy Windows paint cover art unless you've mastered that also. The point of this section is never rush it be patient.

How to create a fanbase:

---
---
MUSIC FAN OR JUST A FAN?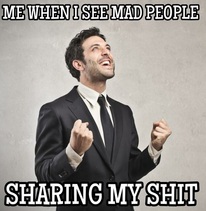 What is a fan? An object that ciphers air through blades to either put someone to sleep or cool them down whenever they're feeling hot? Or someone who is a regular supporter and enthusiast of a team, musician or musical group, entertainer, or other celebrity. Why is it that there's so much of a difference between a not so popular artist who is making the same music if not better? Well the answer is, there just on another level of success. But yet people don't seem to care as much, because of all the glamour and glittery. It's almost like people care more about how big and well known the artist or band is more then there music. Why is it so hard to get peoples support when your unsigned or not as big. But yet as soon as that artist starts blowing up then everyone wants to talk, or share their music, attend there shows. All I know is that I remember every single person who supports me at the level I am now. And that they will get there love right back and be recognized again! Why like someones page or add them on your facebook if your not going to do anything with it. Why is it so hard for you to stay active and show support? Is it so hard to like a post or share something when asked? All I know is if I didn't make music and I knew someone who did I would be all over any chance to help make them succeed to that certain "LEVEL" that makes a person want to start giving a damn! Holler back anyone who reads this please put in your input and answer some of these questions. What's the deal?
---
---
HOW FAST THING'S FLY BY


All I know is everyone and there mother is making music. It's been never this easy to create music. Especially with the amount of apps you can get on your phone you can pretty much run things from your phone and get connected with everyone in your hand. You really have to stand out to get out. People are going at drastic measures to create a powerful and everlasting buzz. If I had these tools and access when I first started out who knows the what possibilities and capabilities that would've come from all this. All I had was AOL IM Acid Planet and Fruity Loops. I'm adapting and overcoming. I stand out in my own unique ways. I don't try to sound different or be different I just am. And one day it's all going to pay off. I've been busting my Ass off doing this. I've never felt so confident on this path I've been traveling that good things will arise from it. It's my path my journey my flow and my worthiness and train stability that's going to take me to exactly where I want to be. Right at the Fuggin top. Ive been overlooked ignored played booed ripped off everything you can think of and that shit didn't stop me and it never will. I'm a mother Fuggin artist and Damn good one too. T DASH Fuggin HOOT. I'M THAT DUDE
---
---
THE N BOMB IN GENERAL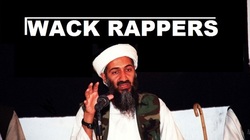 Weather it's errr or auhhh I can't Fuggin stand it when I see some fake ass ignorant or delusional nimwit saying it. It must be this mobile generation or something bc every where I turn I see it on the internet on memes or posts and even in songs with these so called white rappers dripping it in a track. I think it is the fakest most disrespectful thing ever. Especially when they think there cool for saying it or something.. I use what up "shun" that's my catchphrase and my word and its real and unique at the same time. Bc i keep it real always and always will. These people I know for a fact with there internet images they portray like they're this big tough guy always running there mouth at the tips like they're so Fuggin tough and cool. Droppin the ni**a in posts Or just whatever You are not like this in person at all. Try talking that way in front of a crowd of real thugs or someone who actually is worthy or earned they keeps to say it. You'd get your Fuggin ass handed to you. Matter fact if your even stupid enough to say it in front of them that just shows right there how bluddy shtupid You are.How I am right here on this or Facebook is how I am in person but way more cooler ha I have morals and my own code and my own way of what you call swagger and the N word isn't apart of it. ESPECIALLY NOT IN MY MUSIC. The more people I meet and deal the more I can't Fuggin stand them. But we all need to get along and make good in this world bc each generation has to clean up our present. All in all I just had to air this out...Excuse my typing or mess ups it's just quick fast on the phone. I'm out HOOTHEFFNA IN YA MOUF
---
---
CAN'T STAND PROMOTING MYSELF


I straight up bust my ass with this shit. I dont give a damn I do. The average person dont understand how hard this is. Its easy to make music. But it didnt happen over night none of it does. Everytime you hear of a new artist you think he just blew up over night. Well they got there from kicking ass and having hardcore fans to put there shit out there non stop and getting new listeners and fans on the regualr. You gotta be pronto with this shit you gotta build a buzz all the time keep creating a huge bubble til that shit pops and everyones like whos this dude he just came out of nowhere. All that work thats needed now you really dont need it when you make it bc now your famous and like the saying the richer get richer well the famous get famouser ha. The way they got these stupid facebook pages set up is good for famous people and rich people. I can make my damn posts fly fly away if i pay but fuck that. I have good ass music Im just missing a good tour bus to tour the lands and an active fan base to ignite my craft. If my fans dont help out on facebook i go no where. For situations Im under at the moment the only outlet I have to utilize is the Social Media. So of course im going to take full advantage of that shit. But yo im seeing these wack ass rappers getting way further for some reason...They got people going hard for them. Thats one thing I lack prolly bc I dont ride people the way I used to and I dont talk to people as much like I used to. The only way people want to share my shit is if i talk to them which is bull shit but whatever. Im just stating the facts and thats how it is. Facebook is all about oh ill like his post bc he liked mine or ill share his bc he shared mine. Well i cant do that on a like page. Or oh hes famous so ill share him or oh hes rich giving away fake millions ill share this. Ive just gotten to the point where im done playing these stupid cyber games yo. If you a real fan of mine then you gonna share my shit. I shouldnt have to fuckin ride you. Youd be surprised of how many undercover likers I have on my page and people that dislike my page when I say something good is going down with my music or do something or something that makes me sound good waaaaaah im disliking his page. I know this shit is a fact bc everytime I post something that has to do with me being to cocky or whatever bam a dislike. Whatever pussy Im going to get where I want to get bc thats how its going down. I aint a fucking failure and I didnt get this far to puss out now. So hook it up hoes. (Fuck typos and grammar just writing)
---
---
---